Our UK manufactured Cash Safes offer the ideal secure storage solution for the protection of cash and valuables across both Domestic Security and Commercial Security requirements.
Available in a range of sizes, grades and offering various cash ratings, our Cash Safes are approved by the Association of Insurance Surveyors which ensures they are insurance recommended. We manufacture our range of high-security solutions to comply with both British and European standards. With over 40 years of experience in the design and manufacture of cash safes, you can be confident that your home security and business security needs can be met through us.
Our Cash Safes are suitable for a variety of business sectors' security needs, fulfilling the requirements for retail security, banking security, pharmaceutical security & betting security to name a few. With between £6,000 and £100,000 recommended overnight cash cover, our Eurograde Safes provide a high-security solution to suit the needs of both domestic and commercial premises.
We also offer a range of UK manufactured underfloor safes, offering the optimal secure solution in homes or small businesses where there is limited space available for a free-standing safe. Having an underfloor safe installed within your premises offers a discrete security solution, ensuring that your valued goods are securely stored out of sight.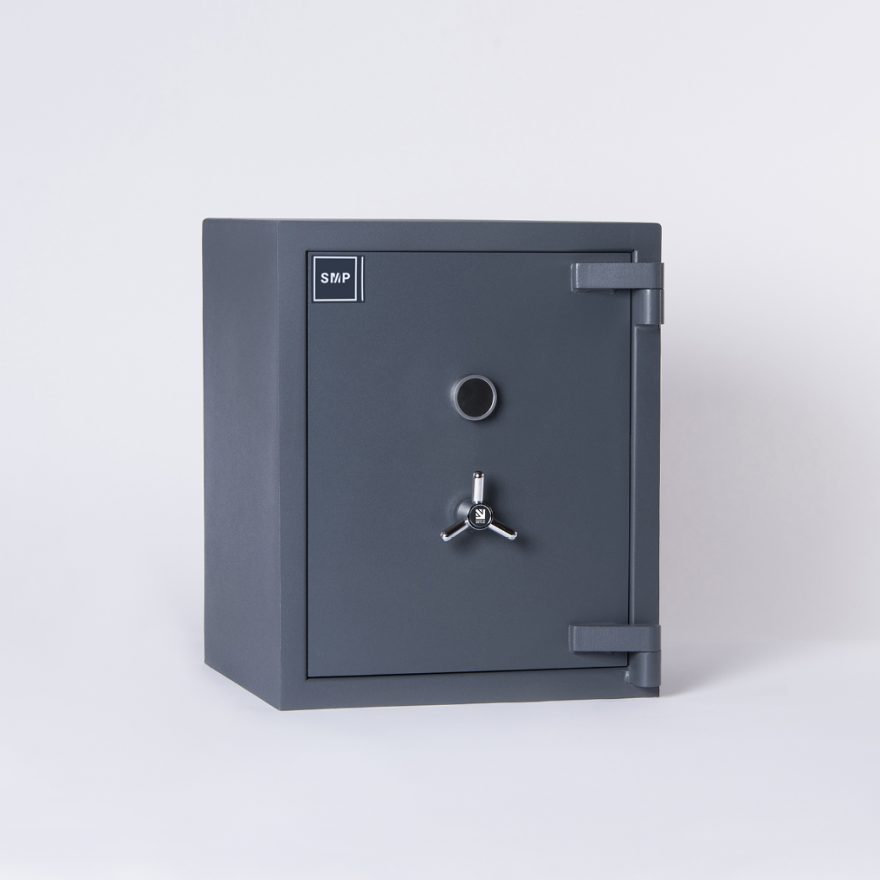 The Community Grade 0 Safe from SMP Security is a compact security solution for protecting your valuables and cash from unauthorised removal…
See Details
Get in Touch
Make an enquiry
PLEASE NOTE: Emails are monitored during normal office hours only. If you require urgentplease call our help desk on 01952 585673.
attendance of a locksmith or safe engineer
Location
The Birthplace of Industry
We pride ourselves on creating exceptional UK manufactured security solutions our of our Telford facility. Telford is advertised as 'The Birthplace of Industry', located in close proximity to the Ironbridge Gorge area which is recognised as an important location for The Industrial Revolution.
SMP Security has always had its home within Telford since it was founded in 1974, and we're extremely proud to not only be a Made in Britain company, but to provide economical growth for the town in which we have flourished.